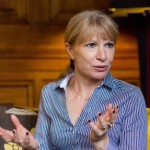 Louise Wheeler is the founder and driving force behind COACHING OXFORD.  She has over 12 years experience of providing coaching and mentoring.
Coaching Style
Louise helps individuals identify their key strengths and their top priorities for action.  She sees coaching as a process which enables the client to develop self-management tactics and tap into their own key motivators.  She is committed to upholding the person-centred principles of coaching which rely on honesty, and mutual respect.  Louise's extensive commercial experience gives her a wealth of knowledge to draw on and facilitates her empathetic yet practical approach to her work. She brings a balance of challenge and empathy to the coaching experience.
Qualifications and Professional Membership
Louise is a qualified coach with a MA in Coaching and Mentoring Practice from Oxford Brookes University (2007).  She also has a BSc. in Hospitality Management.  She is trained in Nancy Kline's Thinking Partnership approach to coaching and facilitation and holds the British Psychological Society's Certificate of Registration as a qualified user of various occupational, personality and ability tests.
Professional memberships includes the Association for Coaching and the Market Research Society. Louise operates within the Association for Coaching's Global Code of Ethics. She is also a member of ROBIN (Responsible Oxfordshire Business Involvement Network), an associate of Monument Community Trust and a trustee of Restore an Oxford-based mental health charity.
Background
Louise is an accomplished market research professional whose track record spans over 20 years working for various research agencies including NOP and GfK. Prior to entering the world of research, she working in operational management roles in the hospitality and leisure sectors. Alongside her coaching she now runs her own purpose-led business, Research Oxford.
During her time in the corporate sector Louise worked with a large portfolio of clients from financial, retail, leisure, transport, automotive, charity and government sectors including Argos, ASDA, easyJet, O2, Greene King, Royal Bank of Scotland, National Trust and London Underground.  As a Commercial Director at GfKNOP, she led teams through the design, implementation, reporting and analysis of numerous projects delivering strategically focused, actionable recommendations.
Louise has delivered a number of guest lectures for Oxford Brookes University, University of Portsmouth and UCL, is a trustee of Restore. She enjoys cycling and walking and  motorcycling.
What clients have said:
"Louise provided a short but transformational series of inspirational coaching sessions, which not only helped me reflect upon and understand my current working practices but, more importantly, provided me with a superb toolkit to manage my career going forward. She is highly professional and offered significant insights in each of our sessions, but she is also great fun to work with! I only wish I'd found such a great coach ten years ago. I recommend her warmly."  (Leading author, Oxford)
"I hired Louise as a coach when I was trying to assess different work and career options.
It was important to me that Louise provided a space to air some very tentative and loosely formed ideas.
The sessions with Louise were extremely useful. Louise struck a good balance between listening carefully and challenging and pushing me. Louise is very good at playing back a discussion, catching hold of the interesting parts and giving it shape.
I feel that, with Louise's help, I made a number of productive discoveries about myself – who I am, what motivates me and my values. Importantly, I think I ended up feeling more settled and happier within myself after the coaching process." (Senior PR & Marketing Executive, Oxfordshire)